September 28th, 2016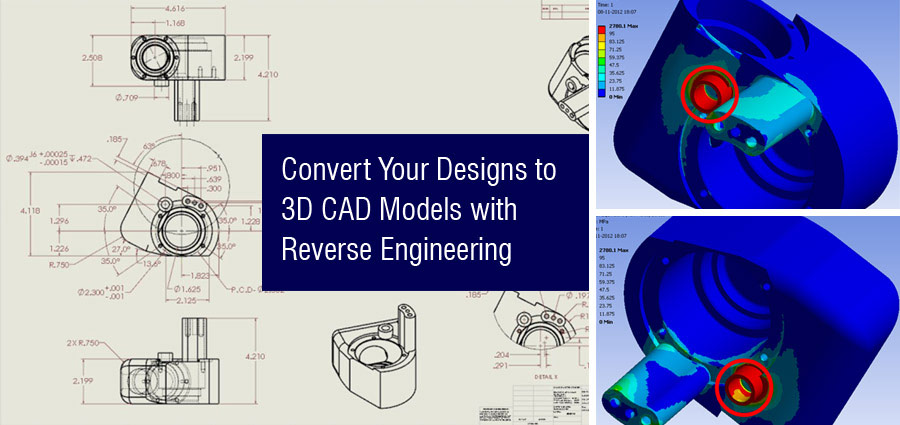 Reverse engineering is a process of developing or replicating existing products with high accuracy. It is mainly used to manufacture products of same kind, improve the design or covert the physical design information to digital in case of legacy parts.
Companies offering reverse engineering services have the required measurement and scanning capabilities to capture physical design data of the product. The data is then used to develop a 3D CAD model. This means that the accuracy of the model is entirely dependent on the measurement technologies and human skills.
Through laser scanning however, it is now possible to capture complex geometrical data consisting of curvatures and uneven surfaces easily, without even making any contact with the product surface. The cost of laser scanning technology is reducing considerably, and as such it has provided engineers a feasible option to turn their designs into digital.
Manual measurement techniques however are prone to human errors. Further, the physical measurement using these traditional techniques leads to the risk of damaging the product when recording the design information.
Benefits of Reverse Engineering
Through reverse engineering using laser scanning techniques, a detailed virtual 3D CAD model can be generated. This model is developed from the point cloud data that represent the product surface, provided by the scanners. Two of the major benefits of reverse engineering are:
3D CAD Model
A 3D CAD model of the product opens up many new opportunities for the engineer or the manufacturing firm. You can easily design a new part that will fit properly with the existing product, since you have all the required tools in CAD to design a part with reference to the reverse engineered product.
A 3D model also allows you to perform simulation tests to analyze and explore alternative possibilities to improve the product design. You no longer require managing paper-based drawings, when you have a library of models from which digital drawings can be generated easily. 3D model is also required to develop prototypes through additive manufacturing or CNC machining.
Cost and Time Savings
Unlike traditional measurement techniques, modern scanning methods for reverse engineering projects can significantly reduce the cost and time. The process of generating the digital model for a complex part/product is fast as well as efficient.
Thus, resource utilization is less and even if you outsource reverse engineering projects, companies charge on an hourly or daily basis, keeping the costs lower. 3D model generated can then be used to produce low volume prototypes using 3D printing technology, which again is cheaper as compared to CNC machining or injection molding techniques.
Reverse engineering is increasingly helping manufacturers and design engineers to improve their product designs and save considerable time and money in the product development process. At CADOS, we have supported clients from multiple industry verticals with their reverse engineering projects through exceptional scanning and modeling capabilities.